Windsurfing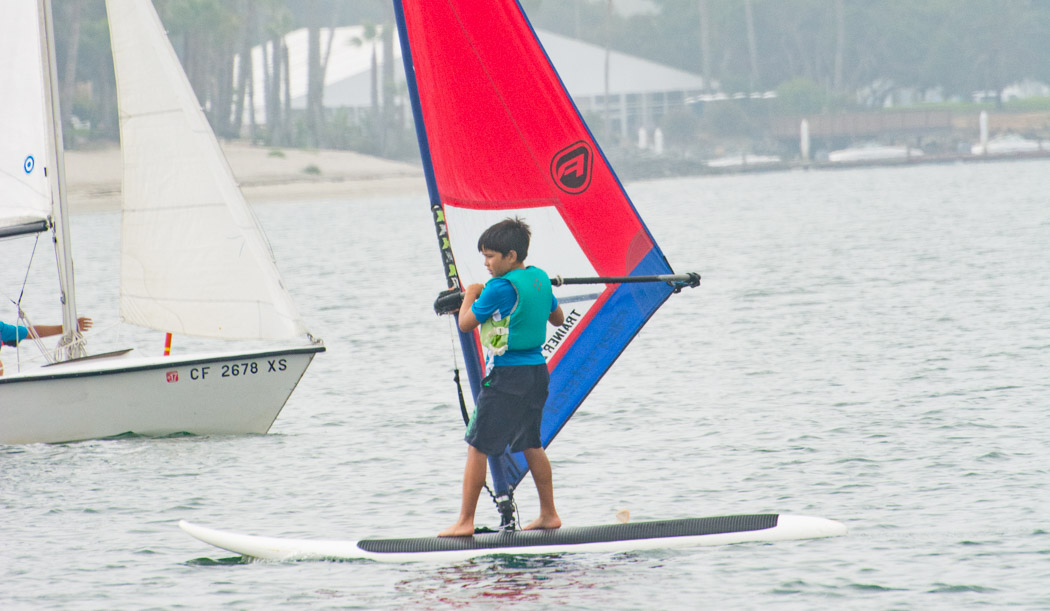 Windsurfing is one of the most versatile forms of sailing ever invented. This sport can be enjoyed on almost any body of water where there is access and wind. With steady winds and flat waters, Mission Bay is the ideal place to learn a sport that you can enjoy for a lifetime.
Windsurfing
Starting with the basics, campers will build confidence in calm water learning the fundamentals of windsurfing through lessons in rigging, body position, tacking, jibing, and sailing upwind. Campers will use a variety of sail sizes and stable boards which make learning easy.
Rates:
Prerequisite: Must be at least 65 lbs. and 10 years of age.