Summer Camps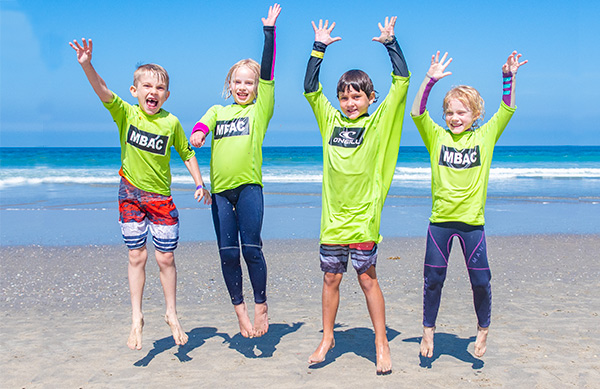 Our summer camp schedule offers several week-long full-day and half-day camps for campers to choose from. Campers will stay with these groups for the whole week and will not mix with other groups. Full-day campers will participate in their primary activities for the morning instructional session, and will get to try different activities each day in the afternoon recreational session. Please see the daily schedules below to view the schedule of activities and choose your camp.
View the summer 2022 camp dates >>
Camp Tip:
Suggested ages lists the most likely ages that will make up the majority of campers in a group. If a camp lists ages as a prerequisite, then that camp is restricted to those ages.
FULL-DAY CAMP SCHEDULE
7:30am-8:00am - Drop Off
8:00am-11:00am - Morning Activities
11:00am-11:30am - LUNCH
11:30am-3:00pm - Afternoon Activities
3:00pm-3:30pm - Pick Up
HALF-DAY CAMP SCHEDULES
Half-Day AM Schedule
8:15am-8:30am - Drop Off
8:30am-11:30am -Morning Activities
11:30am-11:45am - Pick Up
Half-Day PM Schedule
PADDLING, SURFING OR SAILING
12:15pm-12:30pm - Drop Off
12:30pm-3:30pm -Afternoon Activities
3:30pm-3:45pm - Pick Up
WAKEBOARDING, KNEEBOARDING AND TUBING
12:30pm-12:45pm - Drop Off @ East Vacation Island*
12:45pm-3:45pm - Wakesports Activities
3:45pm-4:00pm - Pick Up @ East Vacation Island*
*This camp does not meet at MBAC
Visit our
Safety Measures
page to review the steps we are taking to keep our participants and staff safe.
Full-day Camps
Half Day Camps
Refund Policy
Cancellations 5-days prior to program start or earlier: Full-Refund
Cancellations less than 5-days of program start: 50% Refund
Cancellations after program start: No Refunds
Illness policy: We take the health and safety of our participants and staff seriously. Should your participant become ill we will provide a prorated refund for up to 2 weeks of illness. No doctor's note is required. Please do not attend programming if your participant or someone in your household is ill.
Weather
Weather Cancellation Policy
Our camps are designed to operate outside. In the event of adverse weather regularly scheduled activities may be cancelled or modified. In the case of rain or other conditions that may prevent the ability to hold outdoor programming, you will be notified of the cancellation of activities. Please have a back up plan ready in the case of cancellation.