Counselor-In-Training Program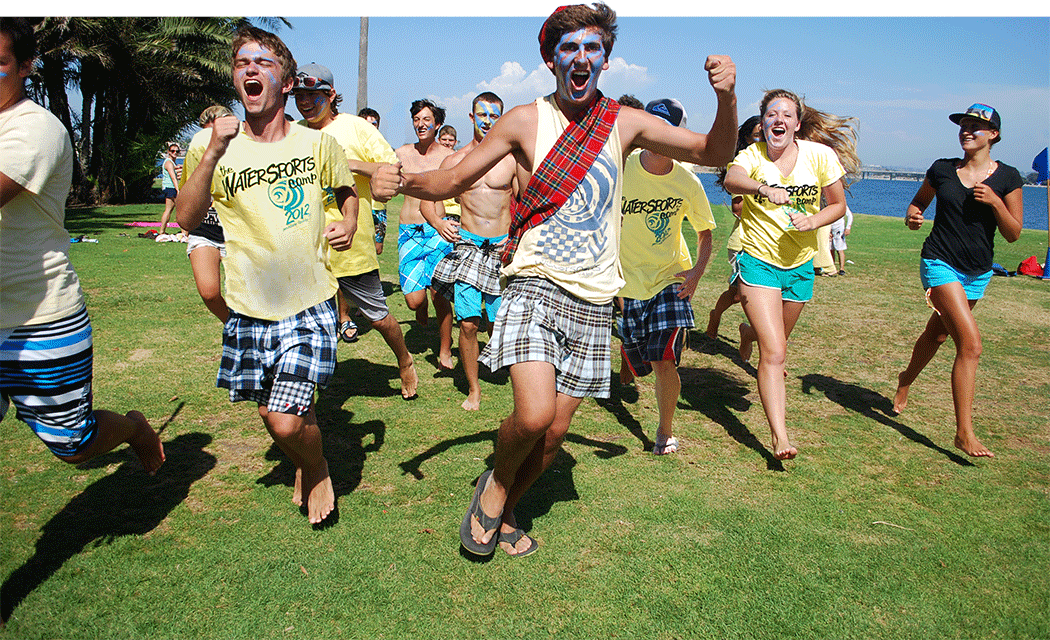 Many campers 14 and older choose to participate in the Counselor-In-Training (CIT) program where they will get a head start learning skills that will serve them as they enter the workforce. One of the few opportunities where early teens can gain valuable work experience prior to reaching working age, participants learn about professionalism, responsibility, teamwork, and the satisfaction that accompanies a job well done. CITs are integral in the success of our camp and have a great time while doing it too! Being a CIT is an excellent way to get real work experience and fulfill community service hours.
Rate: $125 per week
+$100 Training Fee (new CITs only. Includes sailing training and CIT training day.)
Counselor-In-Training Requirements
To become a Counselor-In-Training you must:
Be at least 14 years old at the time of service
Have attended The Watersports Camp as a camper prior to their weeks of service
Attend one of the CIT training dates in spring
Be, or become, sailing qualified
Camp Tip:
This program is extremely popular and is subject to space availability so sign up early!
Information for Returning CITs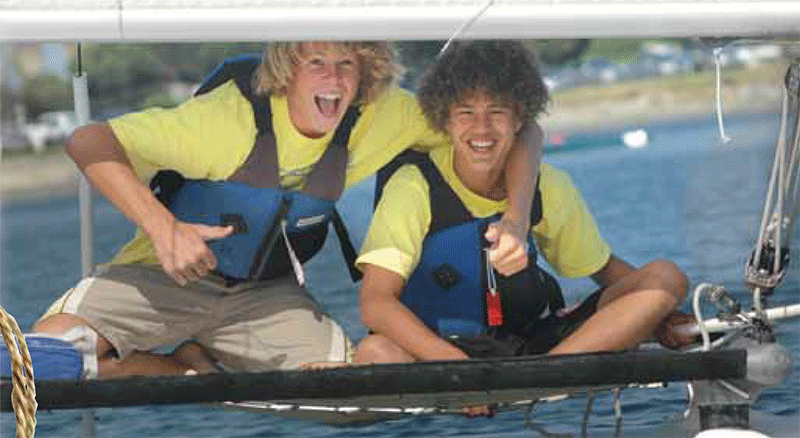 Information for New CITs
We invite campers ages 14 to 17 and meeting the above eligibility requirements to become a Counselor-In-Training at the Watersports Camp. Interested candidates should watch the video below to learn more about participating as a CIT.
SAILING QUALIFICATION
One of the ways CITs contribute to the camp experience is by giving sailing rides during afternoon camp CIT's will need to become sailing qualified. CIT candidates must complete one of the following options to become sailing qualified:
Have previously completed Basic Sailing, Advanced Sailing, and Hobie Cat Sailing Camp at The Watersports Camp -or-
Complete Youth Basic Sailing

and

Youth Adventure Sailing at MBAC this spring. These classes are included in your CIT training fee and you will register for them during CIT registration. There are several class dates and times available listed below.
CIT candidates who are already sailing qualified can choose to take Youth Basic Sailing or Youth Adventure Sailing as a refresher if they choose during CIT registration.
CIT TRAINING
The CIT Training prepares NEW CITs for the responsibilities and duties of being a CIT. They will learn the expectations as a CIT, the CIT code of conduct, duties and responsibilities, and what it means to be part of a hard-working and dynamic team while at camp. They will also practice rigging and sailing the Hobie Getaways that they will be sailing as a CIT during camp.
CIT candidates must register for and attend one of the CIT training dates listed below.
Saturday, May 18 - 9AM-3PM
-or-
Saturday, June 15 - 9AM-3PM
-or-
Sunday, June 30 - 9AM-3PM
CIT REGISTRATION
Registration is now open. Click the button below to reguster. You will register for your sailing and training dates at registration.
CIT Orientation Video
CIT candidates should watch the video below explaining the CIT program and expectations.
Sailing Training Options
Included in CIT Training Fee