Counselor-In-Training Program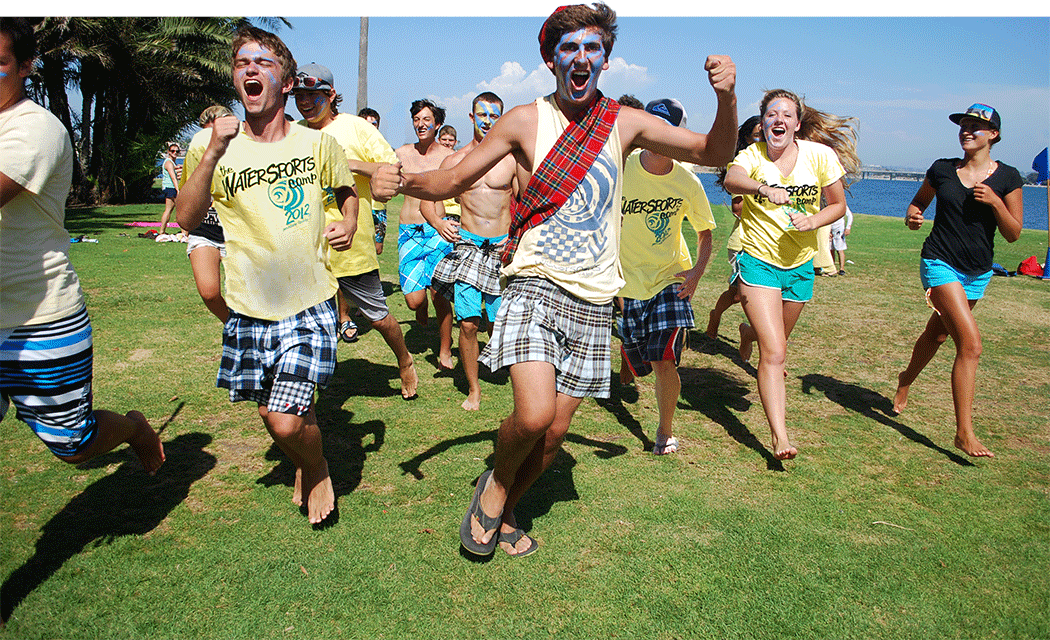 Important Information About the 2020 CIT Program
The COVID-19 pandemic has disrupted the flow of everyday life and the Counselor-In-Training program is no exception. We appreciate your patience and understanding as we have worked to develop a plan for operating camp this summer. While there is still much to do before we can start programming I wanted to share what we know so far.
Frequently Asked Questions
Will there be a CIT program this summer?
Yes! CIT registration reopens on June 17th at 10am!
What will the CIT program look like this summer?
The most noticeable difference to the CIT program this summer will be the number of participants. Due to social distancing concerns camp enrollment will be limited significantly from previous summers. With less campers there is less need and opportunity for CIT participation. The downside is that expectations to prevent mixing of groups will limit their ability to meet and interact with other teens participating in the program. The upside is that they will have more opportunities for responsibility and leadership while assisting counselors that will help to develop skills that they will take with them as they reach working age. They will also have more opportunities to have fun participating in the activities with their group in the afternoon.
What will CITs be helping with this summer?
The primary role CITs will help with during the morning instructional sessions is serving as a safety observer in wakeboarding boats. This is an important safety role being the eyes and ears for the instructor as they focus on skippering the vessel. Observers also assist with handling the lines (ropes) and relaying communication between the camper and instructor. Other morning roles include assisting with surfing camp, sailing camp, and paddling camp.
In the afternoons CITs will stay with their morning group and assist with the afternoon recreational multisport activities. The role of counselors and CITs in the afternoon is to create lasting memories for our campers. Most CITs will remember looking up to their CITs as a camper, and love the opportunity to serve in this role to new campers!
Due to social distancing, CITs will stay with the same group all week and will really get to know their campers and counselors.
If I am already registered as a CIT this summer will I need to re-register?
If you are already registered for the CIT program this summer you will not need to re-register.
If I have not registered yet, can I stil participate in the CIT program?
There are still spots remaining in this years CIT program. CIT registration will reopen on June 17th at 10am.
Are there special considerations to participation this summer?
While we are confident that our modified plan for the Summer 2020 camps will comply with guidance and provide a safe environment, you should carefully consider whether participation is appropriate for your family due to the additional risk associated with the COVID-19 pandemic. CITs who are immunocompromised, or live with individuals at risk of serious illness due to COVID-19 should consider not attending camp, or consulting with their doctor to determine if participation is appropriate.
To make an informed decision of whether camp is appropriate for you this summer, please be aware that the following conditions may occur while serving as a CIT:
Despite efforts to educate and enforce social distancing expectations, your camper may, and will likely, have occasional short-term close physical contact with the other members of their camp group
Camp may be cancelled or modified based on local or regional public health concerns. Please have a back up plan ready.
CITs will be required to bring a face covering to camp and they will be worn in the following circumstances:

When indoors, such as in the bathroom
When they are reasonably likely to come in contact with other campers or staff from other groups
When members of the same group may have longer close contact with their group mates
When observing in wakeboarding boats
Face coverings are not recommended when it is likely to get wet or restrict a campers ability to breathe
Why should we participate this summer?
While the program will look different from the past we believe we will still be able to offer exceptional and fun programming this summer. This will be an opportunity for your CIT to create amazing and rewarding experiences for young campers who have been largely isolated and disconnected from outdoor recreation for the past several months. This summer should be very rewarding for all who participate. We expect to see a ton of growth and character developing amongst our campers, CITs, and staff!
What is the status of CIT Training?
The last CIT Training will occur on Zoom on Saturday, June 27th, from 9am-10:15am. New and returning CITs should attend this online training and will recieve the ZOOM link after registration.
What is the status of Sail Training and qualification?
Due to physical distancing guidelines CITs will not be giving sailing rides this summer, therefore, all sail training and qualifications are cancelled.
Campers ages 14 and older are invited to participate in the Counselor-In-Training (CIT) Program. This program is an amazing opportunity to learn teamwork, responsibility, and the satisfaction that accompanies a job well done. The CIT program is a unique opportunity for teens to develop these important skills and gain experience that looks great on employment and college applications, all while having an awesome time meeting teens from all over San Diego. CITs not only help creating outstanding experiences for our campers, they develop many amazing memories of their own. CITs are integral in the success of our camp and have a great time while doing it too!
Rate: $150 per week
Counselor-In-Training Requirements
To become a Counselor-In-Training you must:
Be at least 14 years old at the time of service
Have attended The Watersports Camp as a camper prior to their week(s) of participation
Attend the online CIT training on June 27 from 9am-10:15am
Camp Tip:
This program is extremely popular and is subject to space availability so sign up early!