Counselor-In-Training Program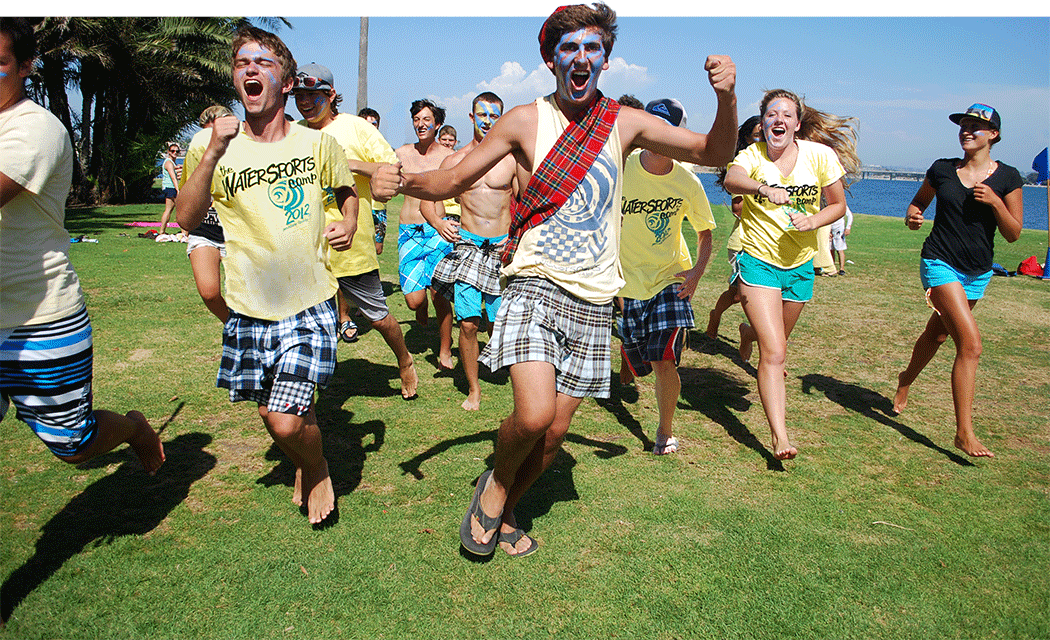 Campers ages 14 and older are invited to participate in the Counselor-In-Training (CIT) Program. This program is an amazing opportunity to learn teamwork, responsibility, and the satisfaction that accompanies a job well done. The CIT program is a unique opportunity for teens to develop these important skills and gain experience that looks great on employment and college applications, all while having an awesome time meeting teens from all over San Diego. CITs not only help creating outstanding experiences for our campers, they develop many amazing memories of their own. CITs are integral in the success of our camp and have a great time while doing it too!
Current CITs are invited to serve as a CIT during our fall after school and weekend programming. See below for information and registration!
Rate: $150
Weekend Wakeboarding CIT: $40
Weekend Adventure Sailing CIT: $100
Counselor-In-Training Requirements
To be a Counselor-In-Training during Fall Enrichment you must:
Be at least 14 years old at the time of service
Have attended The Watersports Camp as a camper prior to their week(s) of participation
Have attended CIT Training
Camp Tip:
This program is extremely popular and is subject to space availability!
Fall Enrichment Opportunities
We will be offering both after school and weekend enrichment opportunities this fall starting in September. We invite current CIT's to register for CIT service in the program of their choice listed below. Programs run monthly Sept 8 through Oct 31. Visit watersportscamp.com/enrichment for more information about the programs being offered this fall.
Schedule
Monday
Tuesday
Wednesday
Thursday
Friday
Saturday
Sunday

2pm-5pm

Paddling
Multisport
Jr. Surfing

2pm-5pm

Basic Sailing
Surfing
Intro to Watersports

2pm-5pm

Paddling
Multisport
Jr. Surfing

2pm-5pm

Basic Sailing
Surfing
Intro to Watersports

8am-11am

Wakeboarding

9am-12pm

Adventure Sailing