Paddle Sports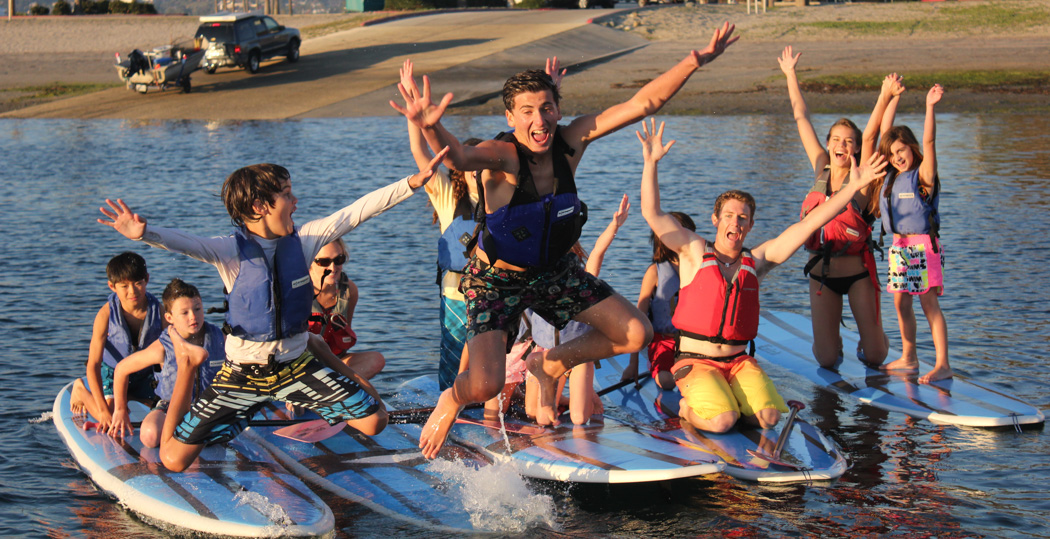 Paddle sports are among the fastest growing sports on the water. Mission Bay provides the ideal location for paddlers of all abilities to learn and develop their skills in a safe and fun environment.
Camp Tip:
Campers who may be less comfortable with action sports or have less expereince with watersports may thrive in paddlesports.
Kayaking
In this activity, qualified instructors will help campers progress from kayaking basics to more advanced skills through fun-filled games and activities. Designed for campers with little or no kayaking experience, participants will learn basic fundamentals, boat handling, body positioning, strokes, recoveries, and water safety. . Campers will practice paddling while touring the coves of Mission Bay in sit-on-top kayaks.
Camp Tip:
Kayaking is a good introductory option for campers who may be inexperienced with watersports.
Stand Up Paddling
The sport of Stand Up Paddling (SUP) has been exploding in popularity and is quickly becoming the watersport of choice for a growing number of kids and teens. Not only does SUP'ing increase strength, balance and coordination, kids love it because it's fun! Campers will spend their mornings learning the basics, developing confidence and stability, while learning a variety of skills and strokes through relays, tours, and games.
Rates:
Prerequisite: Campers must be at least 8 years old.