Surfing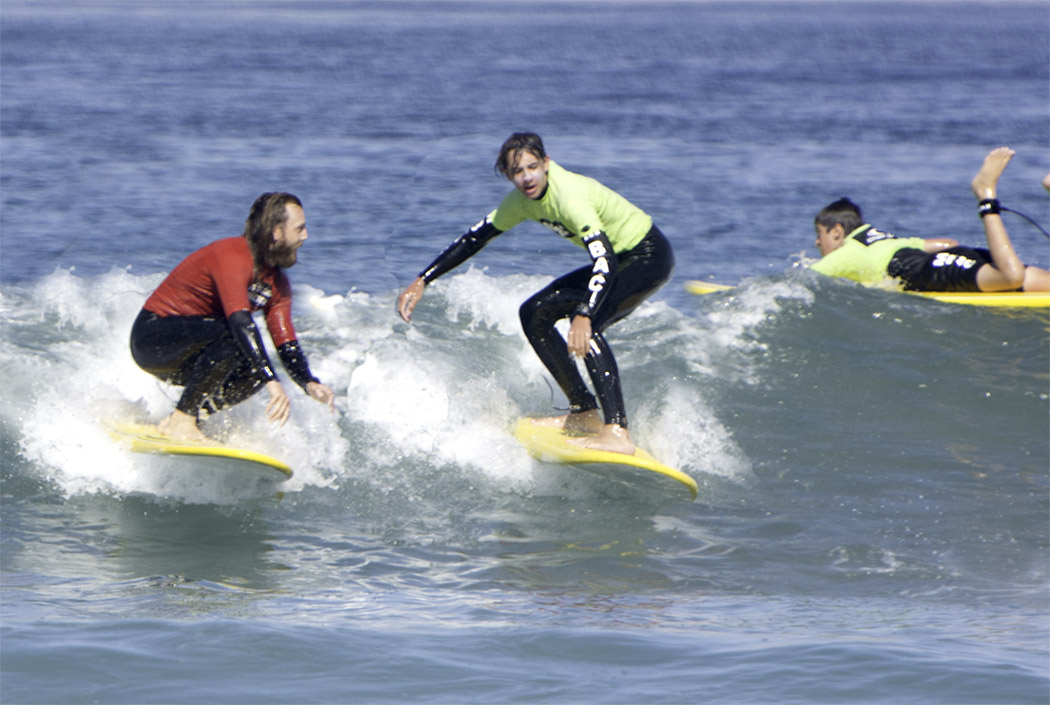 We know that when it comes to surf camps you have a lot of choices. That's why we ensure that our campers receive the highest quality instruction from the most trained, professional and friendly instructors possible. Your campers will love learning to surf in our exciting, safe, and encouraging environment.
Camp Tip:
We have youth sized spring wetsuits available for campers to use while surfing. Due to the length of time in the water some campers prefer to bring their own full wetsuit to stay warm.
Multi-Level Surfing
Thousands of kids have experienced surfing for the first time after being pushed into a wave by one of the highly trained and friendly surf instructors at The Watersports Camp. Campers will build confidence in the water and will learn skills that they can use for a lifetime of ocean enjoyment.
This activity offers a beginner level and intermediate level during registration.
Rates:
Prerequisite: Campers must have completed beginning surf camp at The Watersports Camp before registering in intermediate level.
Camp Tip
Campers who have attended our surf camp before can choose the intermediate option where they will start surfing on Monday rather than repeating the bayside and land instruction.
Afternoon Surfing
Much like the morning session, the Afternoon Surfing camp begins with a focus on ocean safety and surfing fundamentals before charging the waves of Mission Beach. The afternoon session is perfect for kids who prefer to learn in a smaller group.
Rates:
Full-Day Camp: +$75
(This activity can be added as an upgrade to the full-day camp for an additional fee.)
Half Day Camp: $305