Spring Enrichment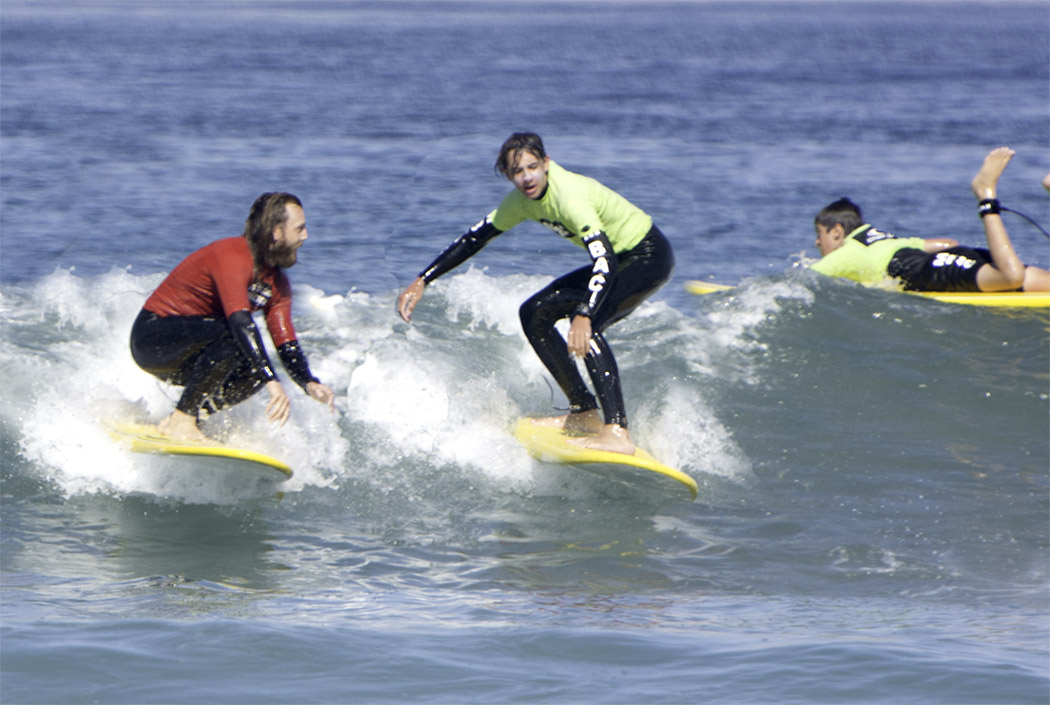 Enrichment programming is an excellent opportunity for kids to enjoy physical activity, interact with other kids, and have fun in a safe, outdoor environment. These programs are based on our popular and proven 2020 camp programs, offered in both after school and weekend sessions.
Camp Tip:
Suggested ages lists the most likely ages that will make up the majority of participants in a group. If an activity lists ages as a prerequisite, that group is restricted to those ages.
Visit our
Safety Measures
page to review the steps we are taking to keep our participants and staff safe.
Enrichment Schedule
Refund Policy
Cancellations 5 days prior to program start or earlier: Full Refund
Cancellations less than 5 days of program start: 50% Refund
Cancellations after program start: No Refund
Illness policy: We take the health and safety of our participants and staff seriously. Should your participant become ill we will provide a prorated refund for up to 2 weeks of illness. No doctor's note is required. Please do not attend programming if your participant or someone in your household is ill.
AfterSchool Enrichment
Afterschool enrichment provides a great opportunity for kids to get a break from the virtual classroom and get outdoors for some after school fun!
AFTERSCHOOL ENRICHMENT SCHEDULE
1:45pm-2:00pm - Drop Off
2:00pm-5:00pm - Activities
5:00pm-5:15pm - Pick Up
Surfing Tue/Thurs 2pm-5pm
Suggested Ages: 8-15
$395
Intro to Watersports Tue/Thurs 2pm-5pm
Ages 6-8 only
$395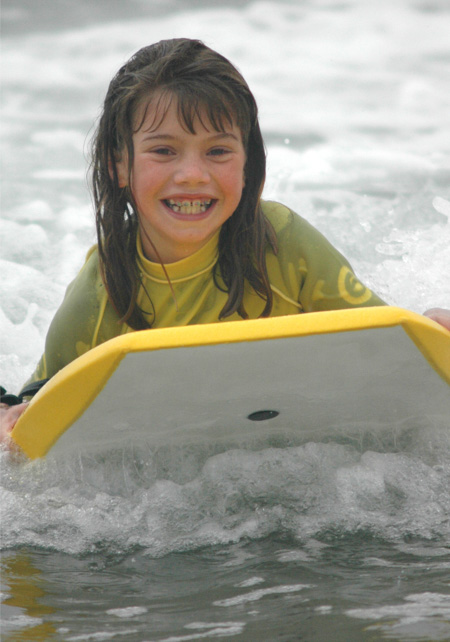 This activity is an opportunity for our youngest participants to gain confidence and develop an appreciation of the ocean through various watersports and hands-on activities. Activities include surfing, bodyboarding, paddling, STEM/marine science activities, and various games.
PREREQUISITE: Participants must be ages 6-8.
Paddling Tue/Thurs 2pm-5pm
Suggested Ages: 8-14
$395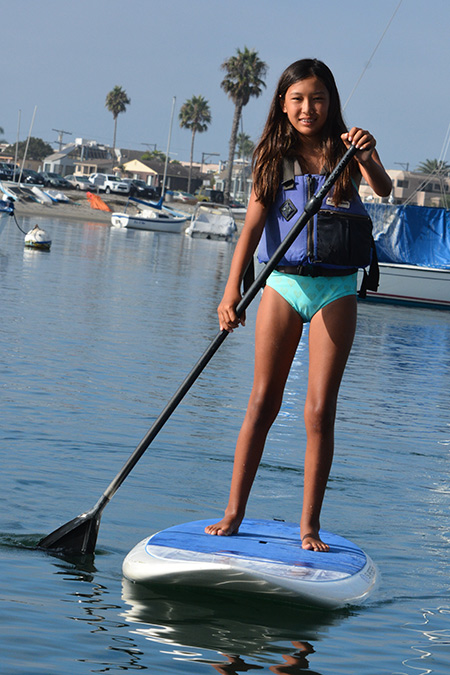 Participants will learn to paddle on kayaks and stand up paddleboards through games and other fun activities. Each day they will focus on paddling skills while exploring the coves of Mission Bay.
PREREQUISITE: Participants must be at least 8 years old to paddleboard.
May Session
May 4, 6, 11, 13, 18, 20, 25, 27

Basic Sailing Wed/Fri
uggested Ages: 6-12
$395
Participants will start their adventure learning to sail in simple single-handed Sabot sailboats before progressing to the 14-foot RS Quest. The course will also include curriculum from the US Sailing Reach Program, whose initiative seeks to inspire interest in STEM through sailing.
NOTE: Partcipants will sail in the same boat with other campers from their group when sailing the RS Quest.
Wakeboarding Wed/Fri 2pm-5pm
Suggested Ages: 8-15
$650
NEW! This program is our longest youth wakeboarding option available. Participants will get to develop their riding behind top of the line Nautiques for 8-session over 4 weeks. Camper will be sure to check many boxes on their progession cards as they master new skills and get to ring the bell for each level of riding they master.
Marine Science Wed/Fri 2pm-5pm
Suggested Ages: 6-12
$395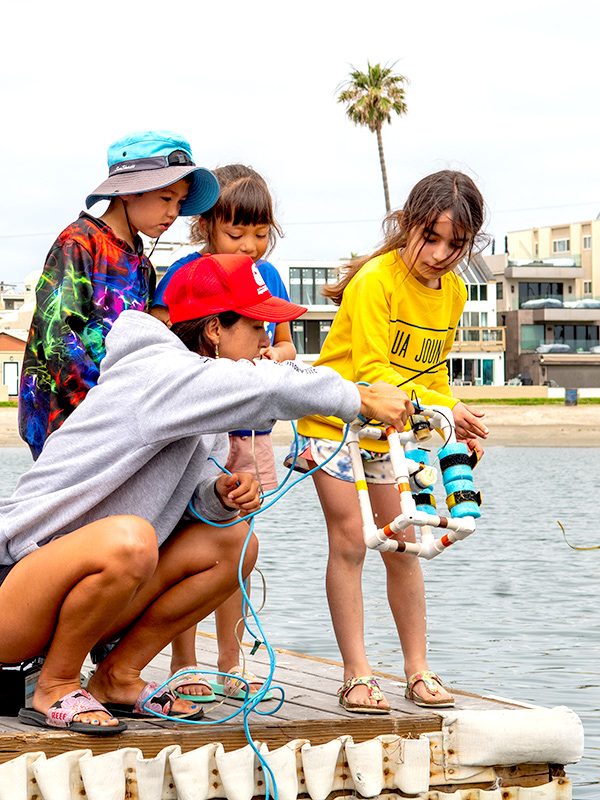 Marine Science is a fun and exciting activity that fosters stewardship and long-term connection to the ocean through hands-on activities, games, and through strong role models that will inspire the next generation of scientists, policy makers and conservationists. There will be plenty of hands-on experiences activities including collecting and examining plankton through a microscope, learning about tides and currents, and even designing and building a remote controlled underwater ROV.
Weekend enrichment is a great way to spend some of their weekend on the water learning new skills and making new friends!
WEEKEND ENRICHMENT SCHEDULE
WAKEBOARDING
7:45am-8:00am - Drop Off
8:00am-11:00pm - Wakeboarding
11:00am-11:15am - Pick Up
(Wakeboarding in May will meet 8:00am-11:00am due to seasonal speed restrictions.)
ADVENTURE SAILING
8:45am-9:00am - Drop Off
9:00am-12:00pm - Activities
12:00pm-12:15pm - Pick Up
Wakeboarding Saturdays 8am-11am in May
Suggested Ages: 8-14
$399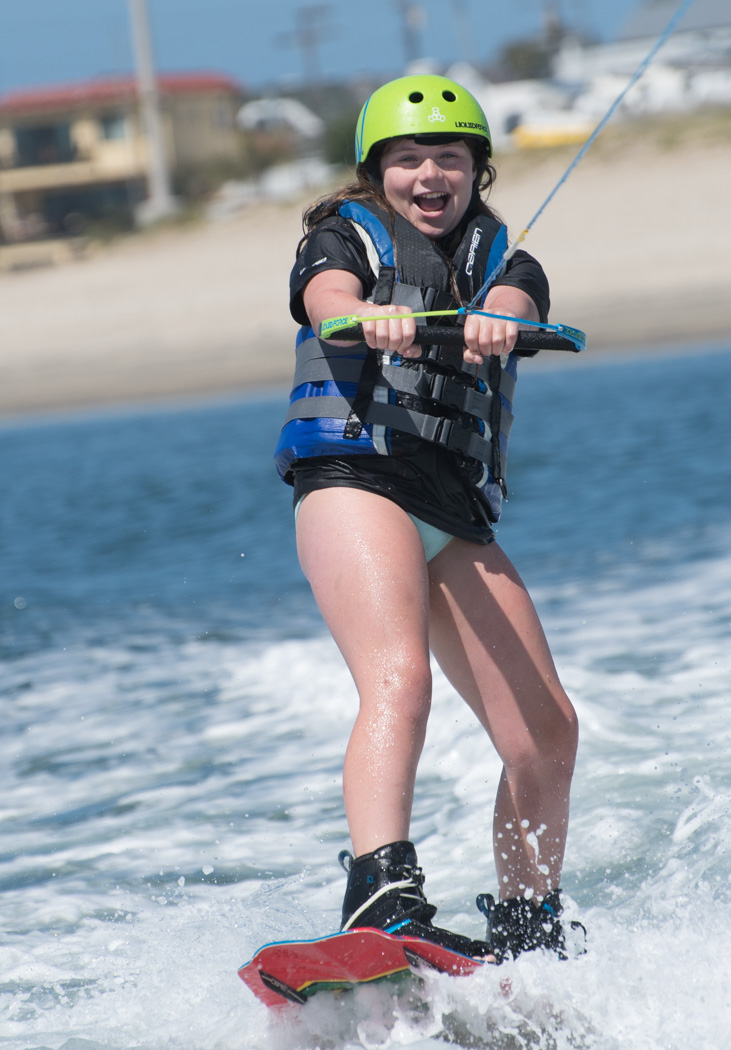 This activity is open to both the experienced wakeboarder, as well as first-time wakeboarders looking to learn. Particpants will track new stages of their development on their goal-oriented progression card.
May Session:
May 1, 8, 15, 22
8:00am-11:00am

Adventure Sailing Saturdays 9am-12pm
Suggested Ages: 8-14
$225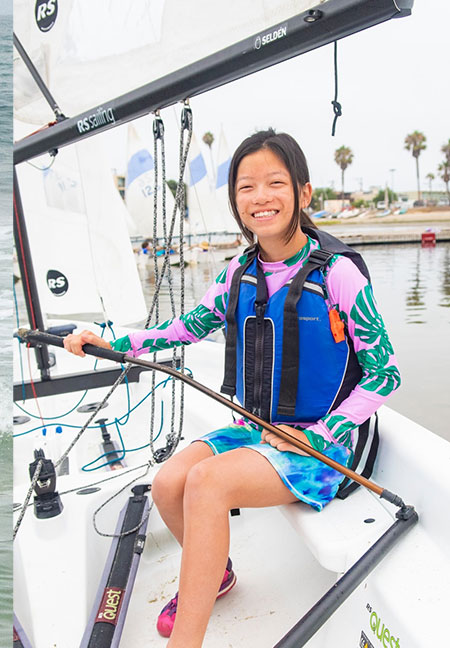 In this activity, sailors will develop their skills and grow their love of sailing on various boats including the RS Quest and Hobie Getaway.
PREREQUISITE: Basic Sailing.
NOTE: Participants will sail in the same boat with other participants from their group.
May Session:
May 1, 8, 15, 22