Weekend Enrichment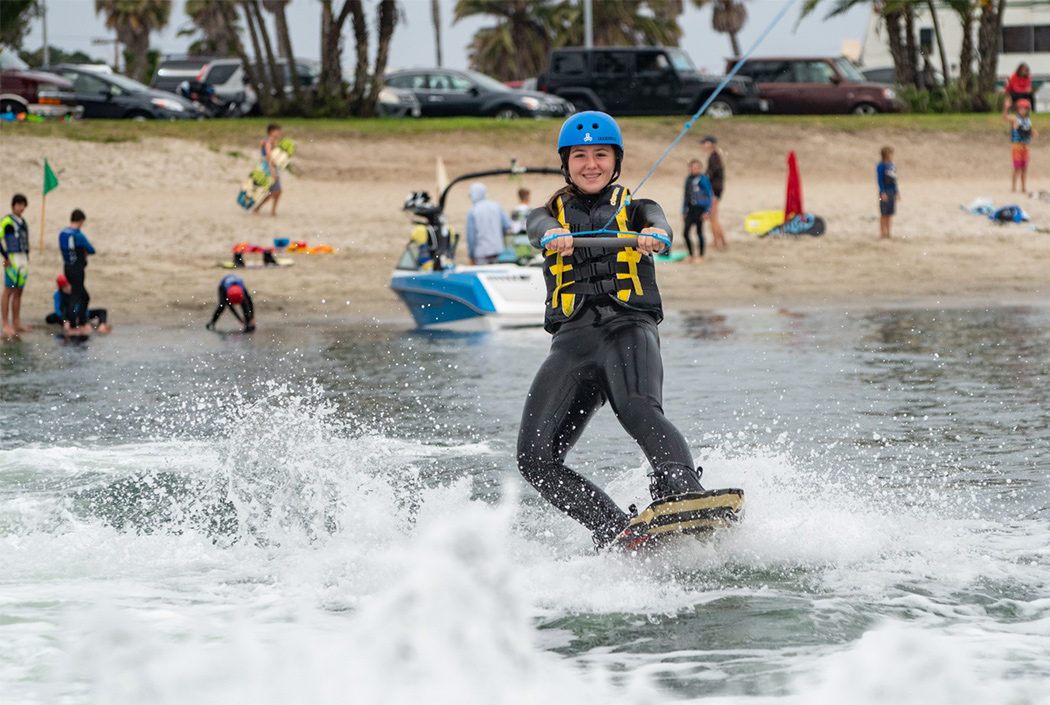 Weekend enrichment is a great way to spend some of their weekend on the water learning new skills and making new friends! Campers will have the chance to enjoy physical activity, interact with other kids, and have fun in a safe, outdoor environment. Enrichment is a great way to develop skills and enjoy The Watersports Camp outside of the busy summer season.
Camp Tip:
Generally, camp is open to campers ages 6-17. If an activity lists ages as a prerequisite, that camp is restricted to those ages. Suggested ages lists the most likely ages that will make up the majority of participants in a group.
WEEKEND ENRICHMENT SCHEDULE
WAKEBOARDING
7:45am-8:00am - Drop Off
8:00am-11:00am - Wakeboarding
11:00am-11:15am - Pick Up
Visit our
Safety Measures
page to review the steps we are taking to keep our participants and staff safe.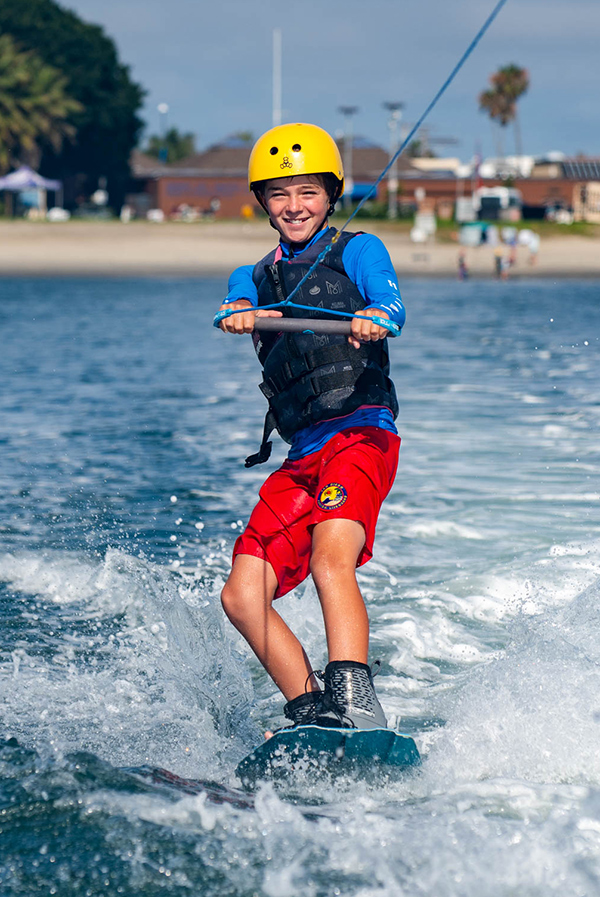 This activity is open to both the experienced wakeboarder, as well as first-time wakeboarders looking to learn. Participants will track new stages of their development on their goal-oriented progression card.
RATE: $425
SEPTEMBER Session
September 9, 16, 23, 30
8:00am-11:00am
October Session
October 7, 14, 21, 28
8:00am-11:00am
Cancellations 5-days prior to program start or earlier: Full-Refund
Cancellations less than 5-days of program start: 50% Refund
Cancellations after program start: No Refunds
Illness policy: We take the health and safety of our participants and staff seriously. Should your participant become ill we will provide a refund for up to 2 weeks of illness. No doctor's note is required. Please do not attend programming if your participant is ill.
Weather Cancellation Policy
Our camps are designed to operate outside. In the event of adverse weather, regularly scheduled activities may be cancelled or modified. In the case of rain or other conditions that may prevent the ability to hold outdoor programming, you will be notified of the cancellation of activities. Please have a back up plan ready in the case of cancellation.