Wakeboarding & Waterskiing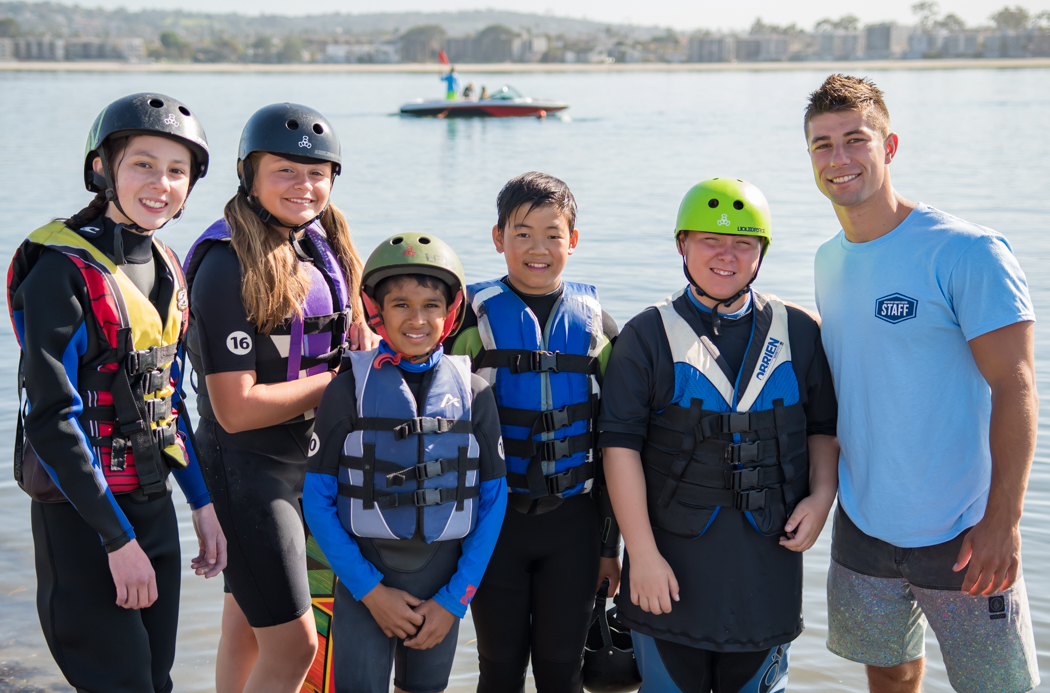 As one of the largest youth wakeboarding schools in the country, The Watersports Camp wakeboarding and waterskiing program offers campers a chance to develop their confidence and skill. Riding on some of the finest equipment available from Liquid Force and O'Brien, campers will take turns behind tow boats appropriate for the age and skill of the rider including world-class Nautiques, 17' Boston Whalers, and Yamaha PWCs (perfect for smaller or beginner riders.) All wakeboarding and waterskiing instructors are United States Coast Guard licensed and USA Wakeboard and Waterski Instructor qualified.
Wakeboarding & Waterskiing
In the wakeboarding & waterskiing activity campers of all skill levels will spend each morning with our US Coast Guard licensed instructors developing their skills. This activity is tailored to help each individual camper as his/her abilities progress. Campers new to wakeboarding and waterskiing should be up and riding comfortably by the end of the week. Intermediate and Advanced riders will spend their time working on developing new skills or more advanced tricks.
This activity offers a beginner level and advanced level during registration.
Rates:
Prerequisite: No experience required for beginning level camp. The Advanced camp option requires riders to be comfortable edging and crossing both wakes.
Afternoon Wakeboarding, Kneeboarding, & Tubing
This camp is for the camper who wishes to spend each afternoon wakeboarding, tubing, kneeboarding, and taking jetski rides. It can be added as an upgrade to the full-day camp or can be taken as an afternoon half-day camp. This afternoon recreational camp is more focused on fun and freeriding than the morning instructional camp.
Rates:
Full-Day Camp: +$190
(This activity can be added as an upgrade to the full-day camp for an additional fee.)
Half Day Camp: $360
Camp Tip:
Campers with little or no experience should register in the morning instructional camp where conditions are more favorable for learning as opposed to the afternoon wakeboarding activity.