Major Andy Budenz Memorial Campership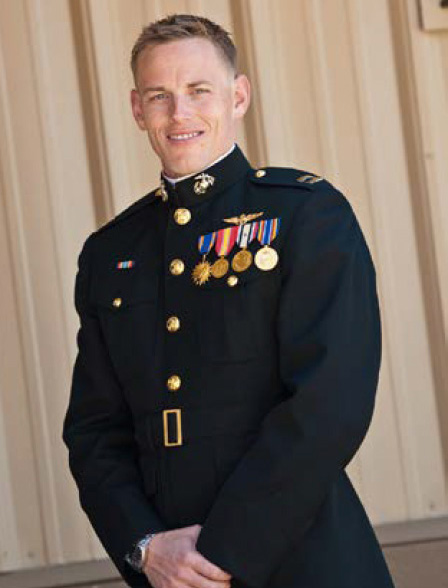 Associated Students of San Diego State University is proud to offer the Major Andy Budenz Memorial Campership. This campership sponsors one family each summer for a week of wakeboarding camp at The Watersports Camp at Mission Bay Aquatic Center. To be eligible for the campership a candidate must meet the following criteria:
The camper(s) must be between 6-17 years old
The camper(s) should be interested in learning to wakeboard
The camper(s) must be a dependent of currently active or veteran military personnel

Special consideration will be given to a dependent of currently deployed service members or injured veterans

No previous wakeboarding experience is required
Must be able to swim 50 meters and tread water comfortably
Must have transportation to and from Mission Bay each day of camp
To be considered for the campership please contact us at (858) 539-2003 or by email at kwaldick@mail.sdsu.edu.
About Major Andy Budenz
Major Andy Budenz served as the Lead Wakeboarding Instructor at the Mission Bay Aquatic Center before leaving MBAC to serve his country as a US Marine in 2003. In the Marine Corp Andy served with distinction as a C-130 pilot serving 3 deployments; in Iraq, Africa and Afghanistan. Major Budenz unexpectedly passed away in September 2013 and is survived by his wife, Jenn Budenz, and baby boy, AJ.
Andy had a passion for wakeboarding and boating since he was a kid. While a student at San Diego State University Andy worked at the Mission Bay Aquatic Center and helped lead the wakeboarding department to become the successful program that it is today. His hard work and dedication has paved the way for literally thousands of students and campers to safely enjoy the sport of wakeboarding at MBAC. Andy also enjoyed working with the watersports program for persons with disabilities, ensuring that watersports are accessible for all who wish to enjoy them. Andy touched and inspired many lives at MBAC and this campership will allow the legacy of his work to continue for years to come.
Please donate to the Major Andy Budenz Memorial Fund
There is a memorial fund set up to support Andy's son AJ (Andy Junior). In Andy's memory we encourage you to donate to the Major Andy Budenz Memorial Fund at http://loveslittlemoments.wordpress.com/donatetobabyaj/.