Camp Safety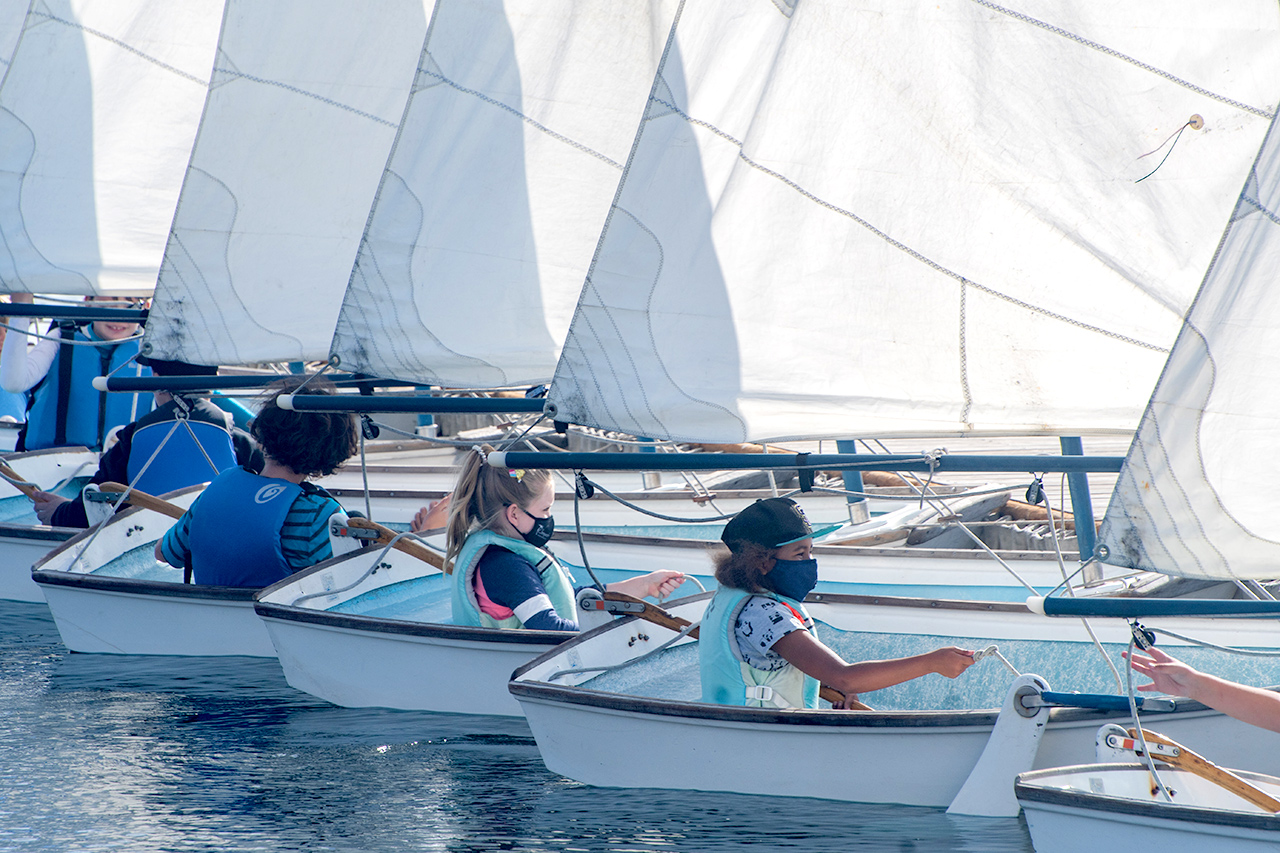 Safety is and has always been our number one priority and central to the culture at The Watersports Camp. We are continuously monitoring current industry standards, and guidance/orders from health officials to provide the safest environment for our campers and staff to thrive.
Contents
Meet or Exceed Industry Safety Standards
Mission Bay Aquatic Center is a regional boating safety center for the California State Parks Division of Boating and Waterways and is widely recognized as the gold standard in waterfront recreation and education. The Center is owned and operated by Associated Students of San Diego State University and University of California San Diego Recreation. We participate on boards and committees and work with many of the top governing and industry organzations including:
US Sailing
American Canoe and Kayak Association
Watersports Industry Association
America Waterski Association
Our staff our are trained to the highest industry standards and are certified in American Red Cross Waterfront Lifeguarding and US Powerboating Safe Powerboat Handling. Wakeboarding and waterskiing instructors hold a United States Coast Guard Captain's License. Additionally, many instructors hold instructor certifications through national governing bodies including US Sailing and the American Canoe and Kayak Association. To learn more about our staff, please visit our Camp Staff Certifications and Training page.
Communicable Disease Planning
The Watersports Camp was one of the first programs in the CSU system to haven been reviewed approved for reopening under newly developed guidelines after the onset of the COVID-19 pandemic. We have worked hard to come up with the best plan for minimizing the risk of disease transmission and outbreak including guidance orders from:
Centers for Disease Control COVID-19 Considerations for Youth and Summer Camps
American Camp Association Field Guide for Camps on Implementation of CDC Guidance
California Department of Public Health COVID-19 Industry Guidance: Day Camps
County of San Diego Public Health Orders
Working together with families we ask that you review the American Camp Nursing Association's A Healthy Camp Begins and Ends at Home flyer and begin monitoring your camper's for symptoms of illness prior to attendence in camp.
Health parameters for entering camp
Campers should self-screen daily to meet the following health parameters:
The answer must be NO to the follow screening questions:

Has your camper(s) had any of the following symptoms:

Cough • Shortness of breath or difficulty breathing • Fever • Chills • Muscle Pain • Sore throat • New loss of taste or smell • Nausea • Vomiting • Diarrhea

Has your camper(s) been in contact with anyone suspected or diagnosed with COVID19?

Temperature check - No fever of 100°F or greater
No observed symptoms of illness
Camp Programming
Our programs will comply with or exceed public health guidance while continuing to offer high-quality, safe, and exceptionally fun outdoor experiences. Please expect to see the following measures in place at camp:
Cohort groups will be formed to reduce the potential for the spread of illness at camp.
Programming will occur outdoors or in well ventalated covered areas.
Counselors will be carrying alcohol-based hand sanitizer and will be stopping for frequent hand cleaning breaks
Showers will be closed. Campers will need to shower at home or rinse off outside with a hose and may be sandy at pick up. Please plan accordingly.
Campers will need to bring a face covering to be worn at camp except uncer certain conditions where there is a reasonable chance they will get wet. Please bring a plastic bad/ziplock to protect the cover when not in use.
Campers should bring their own sunscreen. Prior to camp you should spend time with your camper practicing applying sunscreen and explaining the importance of putting it on when directed by their counselor.
Please review the Pick-Up/Drop-Off Protocol before attending camp.