COVID Safety Measures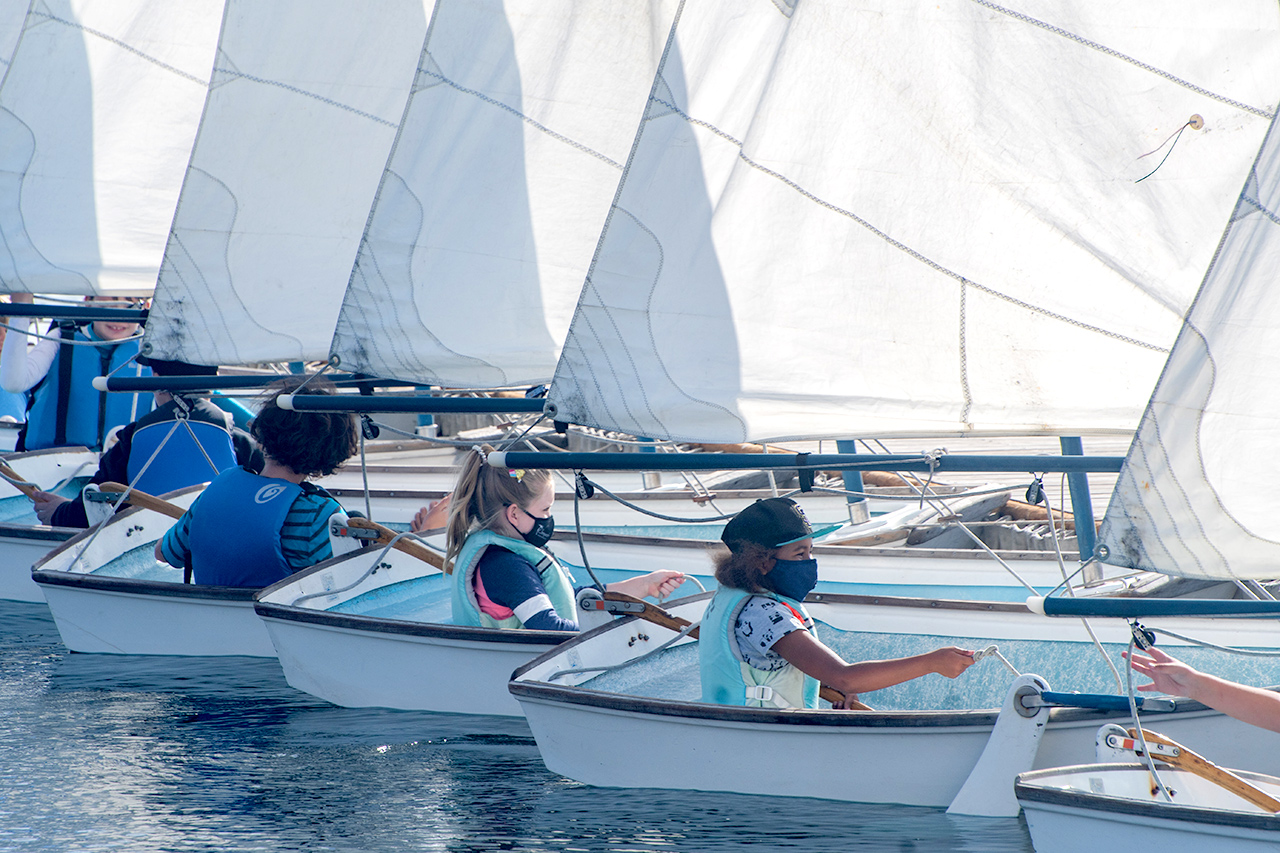 Safety is and has always been our number one priority. The COVID-19 Pandemic has presented additional challenges to providing a safe environment and we have developed a plan that complies with federal, state, and local guidelines and provides the safest environment possible for our campers and staff.
The modified plan we have developed for operations was informed by guidance and consultation from multiple resources, experts, and public health officials including:
Centers for Disease Control COVID-19 Considerations for Youth and Summer Camps
American Camp Association Field Guide for Camps on Implementation of CDC Guidance
California Department of Public Health COVID-19 Industry Guidance: Day Camps
County of San Diego Public Health Orders
Contents
Steps we are taking to to keep campers and staff safe
We have worked hard to come up with the best plan for minimizing the risk of disease transmission and outbreak including:
Restructuring of camp programming to create stable, smaller groups that stay together and limit mixing with other groups (see Camp program modifications)
Implementation of Communicable Disease Plan that minimizes the risk of transmission of COVID-19
Modification of activities to promote physical distancing
Frequent hand sanitizing and promotion of healthy hygiene practices
Daily health and temperature screenings of campers and staff
Activities and instruction to occur outdoors
Modified and staggered pick up and drop off procedures that reduce contact between staff, campers, and families
Working together with families to ensure that campers who are showing symptoms of illness, or who have come in contact with someone suspected of having COVID-19 do not come to camp. We ask that you review the American Camp Nursing Association's A Healthy Camp Begins and Ends at Home flyer and begin monitoring your camper's health and temperature for up to 14 days prior to attending camp.
Important considerations for attending camp
While our modified plans were a huge success in 2020 and we are confiednt in our ability to provide as safe an environment as possible, you should carefully consider whether participation is appropriate for your family due to the additional risk associated with the COVID-19 pandemic. Campers who are immunocompromised, or live with individuals at risk of serious illness due to COVID-19 should consider not attending camp, or consulting with their doctor to determine if participation is appropriate.
To make an informed decision of whether camp is appropriate for you, please be aware that the following may occur at camp:
Despite our efforts to educate and enforce social distancing expectations, your camper may, and will likely, have occasional short-term close physical contact with the other members of their camp group.
Camp may be cancelled or modified based on local or regional public health concerns. Please have a back up plan ready.
Camps will occur in public park space that is accessible to the general public.
Campers will be required to bring a face covering to camp and they will be worn at all times except when eating and there is a reasonable chance they will get wet.
Face coverings are not recommended when it is likely to get wet or restrict a campers ability to breathe
Groups may include campers from other geographic areas
Health parameters for entering camp
Campers will be screened daily at drop off to meet the following health parameters:
The answer must be NO to the follow screening questions:

Has your camper(s) had any of the following symptoms:

Cough • Shortness of breath or difficulty breathing • Fever • Chills • Muscle Pain • Sore throat • New loss of taste or smell • Nausea • Vomiting • Diarrhea

Has your camper(s) been in contact with anyone suspected or diagnosed with COVID19?

Temperature check - No fever of 100°F or greater
No observed symptoms of illness
Camp Programming
Our programs will comply with or exceed public health guidance while continuing to offer high-quality, safe, and exceptionally fun outdoor experiences. Please expect to see the following measures in place at camp:
Group sizes will be limited to 12-16 campers
Campers will stay together in their group through the week and will have limited to no interaction with other groups
Shared equipment will be cleaned and sanitized between use
Counselors will be carrying alcohol-based hand sanitizer and will be stopping for frequent hand cleaning breaks
Campers will not be transported by bus
We are currently unable to offer early or late supervision
Campers will need to bring their own food each day
Showers will be closed. Campers will need to shower at home or rinse off outside with a hose and may be sandy at pick up. Please plan accordingly.
Campers will need to bring a face covering to be worn at camp except uncer certain conditions where there is a reasonable chance they will get wet. Please bring a plastic bad/ziplock to protect the cover when not in use.
Campers should bring their own sunscreen. Prior to camp you should spend time with your camper practicing applying sunscreen and explaining the importance of putting it on when directed by their counselor.
Pick up and drop off will be curbside only. Parents should stay in their vehicle. Please review the Pick-Up/Drop-Off Protocol before attending camp.
Campers must be willing to follow the expectations for social distancing and face coverings that will be instructed on the first day of camp.
Please see the list of full-day and half-day options at https://watersportscamp.com/modified-camps.php.
To assist with camp selection we have include suggested ages that list the most likely ages that will make up the majority of campers in a group. If a camp lists ages as a prerequisite, then that camp is restricted to those ages.