Discovery Camps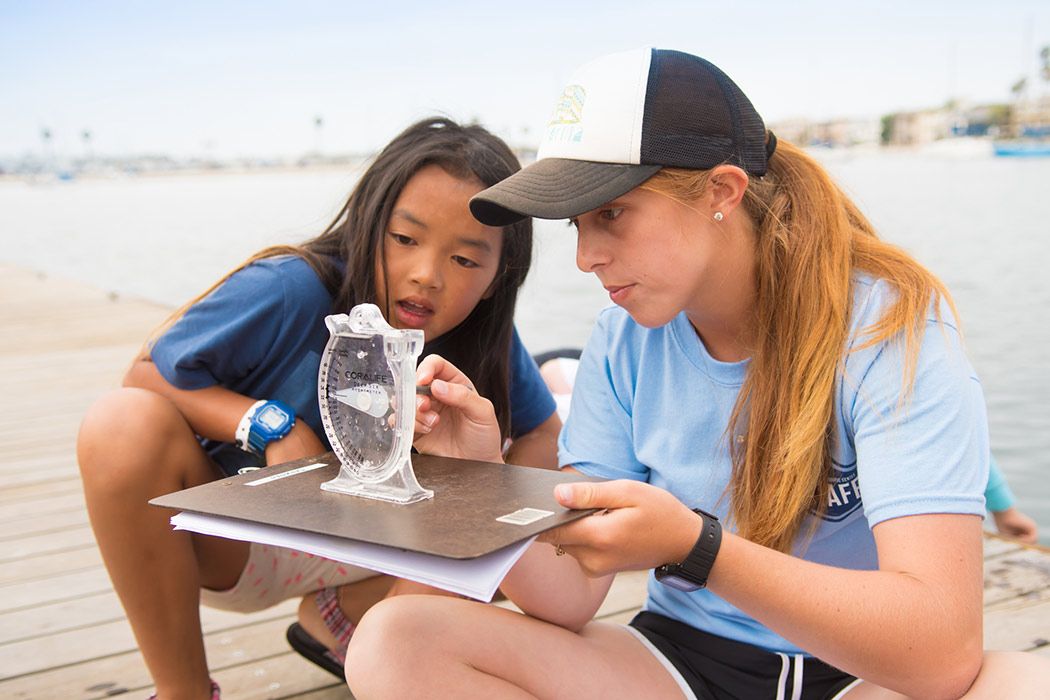 Whether you're new to watersports camps, or wish to explore the marine and coastal environment through the eyes of a scientist, these camps open the doors to new worlds of discovery and exploration.
Camp Tip:
Intro to Watersports is for campers ages 6-8 only while Marine Science is appropriate for campers of all ages.
Intro to Watersports
The Intro to Watersports Camp is perfect for campers (6-8 years old)
looking to ease their way into the world of watersports. With a 6:1
camper to counselor ratio and a variety of different water contact
experiences, younger campers will learn the skills to be a confident
camper in a dynamic and active watersports camp program.
DAily Schedule
Monday
Welcome, introduction and swim assessment
Tuesday
Beach and boogie boarding day
Wednesday
Intro to kayak day
Thursday
Adventure sailing
Friday
Luau games and fun!
Marine Science
This activity strives to foster stewardship and long-term connection to the ocean through hands-on activities, experiences, and works to inspire the next generation of scientists. Each day's activities focus on the different principles of ocean literacy which explain our impact on the ocean and the ocean's impact on the rest of the world. Activities include a field trip to La Jolla Cove/Birch Aquarium, exploration of the marine environment, and participating in a scientific study where campers explore the coastal environment through the eyes of a scientist.
Daily Schedule
Monday
Think like a scientist, water quality research project intro
Tuesday
La Jolla Cove/Birch Aquarium field trip
Wednesday
Principles of Ocean Literacy, San Diego watershed activity, paddling activity
Thursday
Undersea exploration, DIY ROV activity
Friday
Snorkeling/various field trips